Lead: Trend analysts from Trendstop.com said that with the approach of the cold season, from the perspective of the trend themes of the sea decks and X-rays, it shows that the cool blue tones have been widely used in autumn/winter 2014/15 women's color trends. Applications. Whether it is clothing or accessories that show a fresh, cold chic, this hue will make seasonal updates of the clothing show the future of cool and elegant.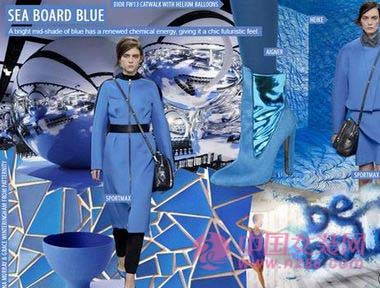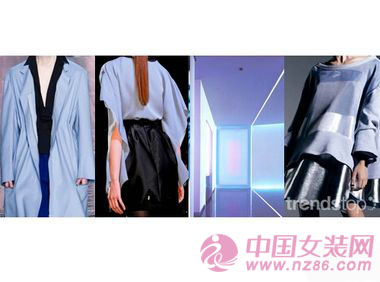 X-ray blue clothing


This powdery purplish-blue color infuses a spiral of energy into the overall feeling of autumn and winter. It looks particularly mature in a clean, needle-sweeping silhouette. Acne's long coat looks at least light and effortless, and Andrew Gn's top features a fluttering asymmetric sleeve to create a new dynamic. Aina Beck matched the shape of the sports stripe on the loose fabric.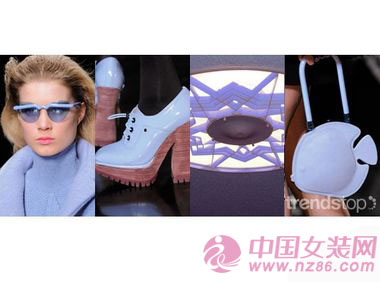 X-ray blue accessories

In the work, with seasonal dark clothing and X-ray blue jewelry, it is a perfect accompaniment, and it can express the appeal of fashion and modernity. Carven leads the trend with a variety of unusual designs, from quirky Futurist glasses to cumbersome ankle boots, in contrast to thick soles and architectural fish-shaped bags.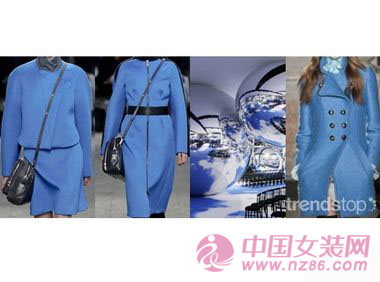 Sea deck blue clothing

This bright, neutral blue glow exudes a revival of chemical energy, and it gives a unique and futuristic feel to the coloring design. Sportmax adds neoprene to the coat and contrasts with a collar or black rim to add fun. Emilio Pucci added warm and casual blue wool to his classic style.




Function pager_path_getFullURL(currentPage, pageSize) { var seoPagerView = "true"; if (seoPagerView == "true") { var searchPagerView = "false"; var noPagePre = "false"; var pageExt = "/"; var param = " ";var fullURL = ""; fullURL += "/article/ff8080814364faa301436610a547003b/"; if (searchPagerView == "false") { if (!(currentPage == 1 && pageExt == "/")) { if (noPagePre == "false") { fullURL += "p"; } fullURL += currentPage+pageExt; } }else{ var paramSign = (fullURL.indexOf("?") == -1) ? "?" : "& ";fullURL += paramSign+"page="+currentPage+param; } return fullURL; }else{//Common page path var param = ""; var path = "/article/ff8080814364faa301436610a547003b/"; var paramSign = ""; If (param != null && param != "") { paramSign = (path.indexOf("?") == -1) ? "?" : "&" path += paramSign; path += param.replace( "&",""); } if (currentPage != 1) { paramSign = (path.indexOf("?") == -1) ? "?" : "&"; path += paramSign; path += "page="+currentPage; } if (pageSize) { paramSign = (path.indexOf("?") == -1) ? "?" : "&"; path += paramSign; path +="pageSize="+pageSize; } return path; } }

Previous 1 2 Next

We are counted as the well-known manufacturer, exporter, trader and supplier of quality approved Non Woven Slippers. Specially design for wearing inside the home or rooms, these room slippers are designed consuming quality assured basic material and finest technology. According to the details given by our customers, these room slippers are provided in different dimensions and other correlated stipulations. In addition, clients can purchase the offered room slippers from us at pocket friendly rates.

Disposable Slippers,Non Woven Slippers,Hotel Non-Woven Slipper,Guest Slipper

Yangzhou Lansun Slipper Co.,Ltd , https://www.lansunslipper.com